Description
Dimension -: 6.5mm x 6.7mm x 5.30mm
Weight -: 2.45Cts
Mineral -: Ratnapura, Sri Lanka
Treatment -: Unheated/Natural
Colour -: Pink
Clarity -: SI Clarity
Sapphire is a precious gemstone, a variety of the mineral corundum, consisting of aluminum oxide with trace amounts of elements such as iron, titanium, chromium, copper, or magnesium.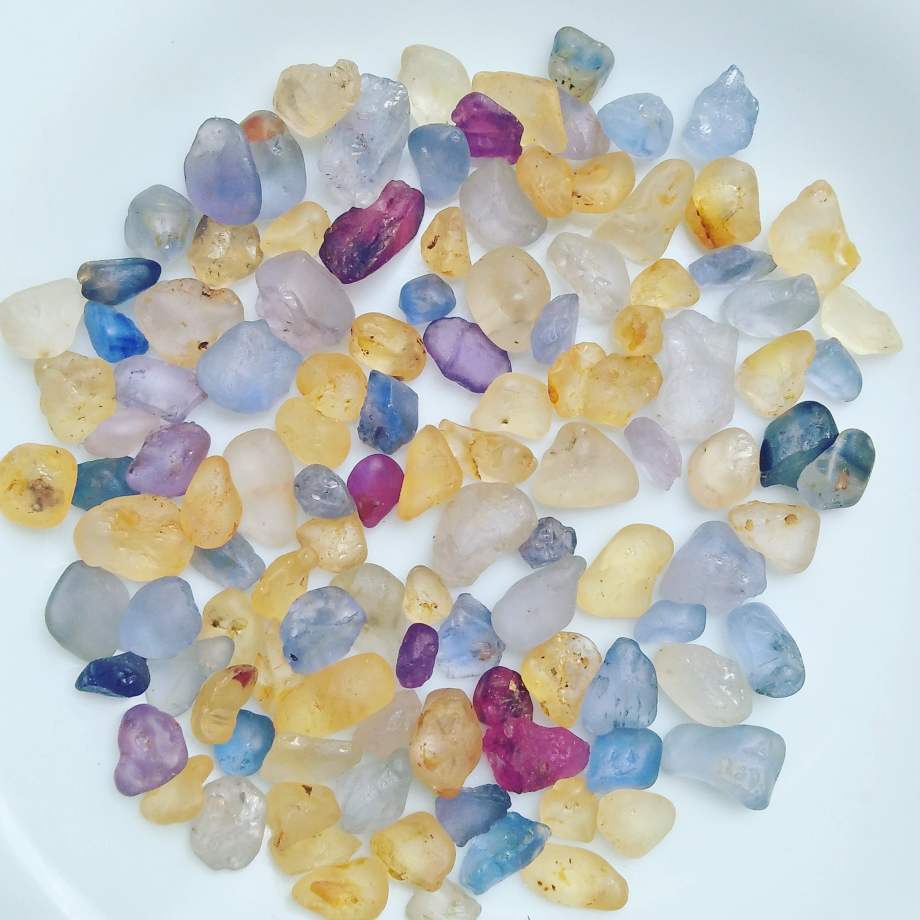 Sapphire deposits are found in Eastern Australia, Thailand, Sri Lanka, China, Vietnam, Madagascar, Greenland, East Africa, and in North America in mostly in Montana. Madagascar, Sri Lanka, and Kashmir produce large quantities of fine quality Sapphires for the world market. Sapphires are mined from alluvial deposits or from primary underground workings.

A star sapphire is a type of sapphire that exhibits a star-like phenomenon known as asterism. Star sapphires contain intersecting needle-( The inclusion is often the titanium dioxide mineral called rutile ) following the underlying crystal structure that causes the appearance of a six-rayed "star"-shaped pattern when viewed with a single overhead light source. Due to this natural hexagonal crystal arrangement star Sapphires always parade six rays. Also, Twelve-rayed star sapphires are found typically because of two different sets of inclusions. It may also form as a result of twinning. The star sapphires are cut as a cabochon for showing star effect in the center of the Stone. Red stones are known as "star rubies". The value of a star sapphire depends on the weight of the stone, body-color, visibility, and intensity of the asterism. Cutting star sapphires is often remain very few cutters. The highly experienced cutters only can keep the balance between the carats, stars, and color.
01. The Star of Adam – weight 1404.49 carats ( mined in City of gem Ratnapura, Sri Lanka ) 02. The Black Star of Queensland – weighs 733 carats 03. The Star of India – weight 563.4 carats ( mined in Sri Lanka ) 04. The Star of Bombay – 182-carat ( mined in Sri Lanka )
Sapphire Crystal system is a Trigonal crystal system with a hexagonal scalenohedral crystal class. Sapphire hardness is 9 according to the Mohs hardness scale with 4.0~4.1 specific gravity.
Refractive index ω =1.768–1.772 n =1.760–1.763 Solubility = Insoluble
Melting point = 2,030–2,050 °C
Birefringence = 0.008
Pleochroism = Strong
Luster = Vitreous
Sapphire is the birthstone for September and the gem of the 45th anniversary.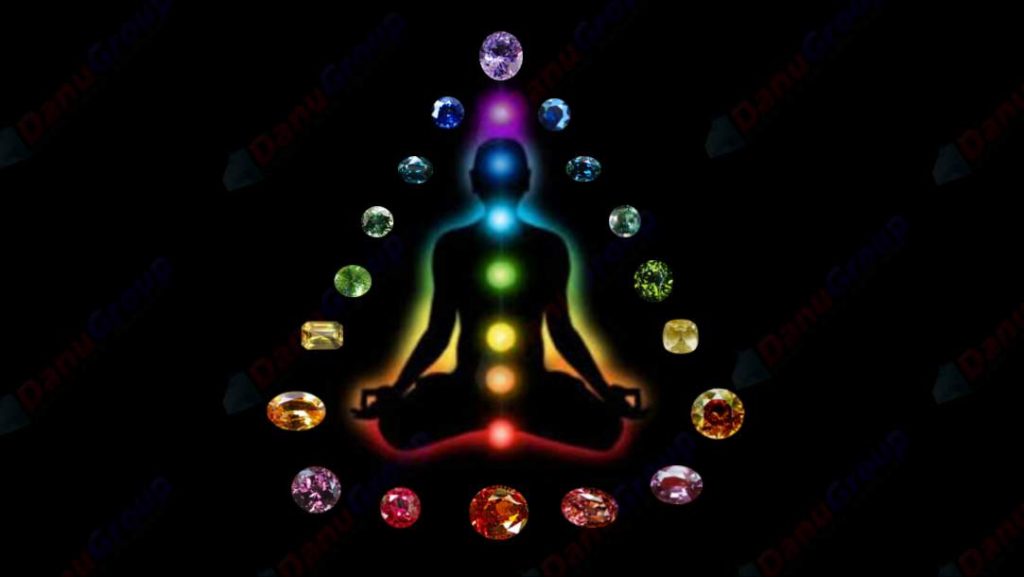 Healing Properties of Sapphire
Sapphire releases mental tension, depression, unwanted thoughts, and spiritual confusion. Sapphire is known as a "stone of Wisdom". It is exceptional for calming and focusing the mind, allowing the release of mental tension and unwanted thoughts. Sapphire is also the best stone for awakening chakras. Dark Blue or Indigo Sapphire stimulates the Third Eye chakra. Blue Sapphire stimulates the Throat Chakra. Green sapphire stimulates Heart Chakra. Black Sapphire stimulates Base Chakra. White sapphire stimulates Crown Chakra. Yellow sapphire stimulates Solar Plexus Chakra.
Pink Sapphire Healings It is believed that pink sapphires used for therapeutic purposes as crystals might nourish the emotional well-being of the person wearing the jewelry crafted from the gems. The theory behind these therapeutic beliefs centers on clearing emotional blockages from the past to release hurtful experiences.
• Nourishing the Emotional Body with the PinkColor Ray
• Energetic Columns of Support
• Longevity and Extending the Lifespan of Your Cells
• Astral Vision and Sensitivity to Energy