Description
Natural Peridot
we  remove certificate and other details of the sold products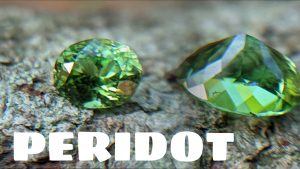 Natural Peridot
Peridot is gem-quality olivine and a silicate mineral with the formula of (Mg, Fe)₂SiO₄. It is sometimes mistaken for emeralds and other green gems.
This Silicate mineral Hardness is 6.5–7 hardness according to the mohs hardness scale with 3.2–4.3 Specific gravity. Peridot is Orthorhombic crystal mineral and can be found with vitreous or glassy luster.
It is found colors such as Yellow, to yellow-green, olive-green to brownish, sometimes a lime-green to emerald green hue.
Periodot can be found in Australia, Cambodia, Brazil, Canada, China, Egypt, Ethiopia, France, Italy, Myanmar, Pakistan, Philippines, Russia, Spaim, Tanzania, USA, Vietnam, Madagascar and Sri Lanka.
Peridot can be seen weak pleochroism and Conchoidal fractures as Physical and optical properties. This beautiful Gemstone has very high melting point and 1.64–1.70 Refractive index.
Peridot olivine is the birthstone for the month of August.
Healing Properties of Peridot
Peridot can Reduce stress, anger and guilt and aids disorders of the heart, thymus, lungs, gallbladder, spleen and intestinal tract.
In ancient Egypt, Peridot was a favorite of Cleopatra, who wore the stone for its beauty and to ward off evil spirits.
Peridot is a powerful cleaning stone. It strengthens the immune system, metabolism and benefits the skin. Peridot stimulates the Solar Plexus Chakra and Heart Chakra.
This is an excellent for use in recovery from tobacco or inhalant dependencies, as well as other addictions.
It stimulates psychological clarity and inspires a sense of happiness in your life.
This beautiful green gemstone specially carries energy that activates the Heart Chakra. When the Heart Chakra is out of balance, It's vibrational energy will help to balance and regenerates energy of heart.