Description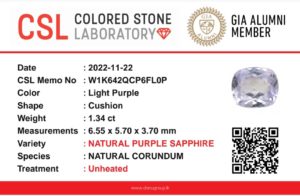 Download 1.34 ct Light Purple Sapphire Certificate
---

---
WE TAKE IMAGES ON NATURAL BACKGROUND TO SEE THE REAL BEAUTY OF GEMSTONES AND GET AN IDEA ABOUT THE REALITY OF THE GEM IN THE ONLINE MARKET  
---
Sri Lankan National Gem and Jewellery Authority Licenced Gem Dealer. All orders are shipped through EMS or FedEx with insurance. We will provide you with a tracking number as soon as the order is shipped. Please message us if you have any additional questions. We are always ready to give you better customer service all the time
---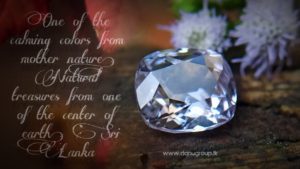 Sapphire color of calmness – Natural Light Purple Color Sapphire from Sri Lanka (Danu Group Gemstones Collection)

This is a light color purple sapphire and it will be a great choice who love lighter colors with calming feels. This gem weighed 3.60 ct as a rough gem when I bought it. We were able to save above 1.00 ct weight stone after cutting and polishing with a nice luster. Danu group is humbly pleased to be able to provide such precious gems to the customer directly from the source. Explore more with Danu Group Gemstones Collections!
Birthstone: September
Planet: Saturn 🪐
Zodiac Sign: Virgo ♍
Wearing Finger: Middle finger of the right or working hand,
Symbolize: Calmness, love, spirituality, faithfulness, peace
Chakra: Crown 👑
---
Purple sapphire is a very calm and natural attractive color gem variety in the Corundum family. It's a very popular color variety among gem lovers because of its calm color. Now, The gem is used for engagement rings and other jewelry than in past decades. As a precious gem variety, It has good value in the gemstone market than other purple color gem varieties.

Color choices are very different from person to person. Purple sapphire also can be found in different color ranges from light purple to deep purple.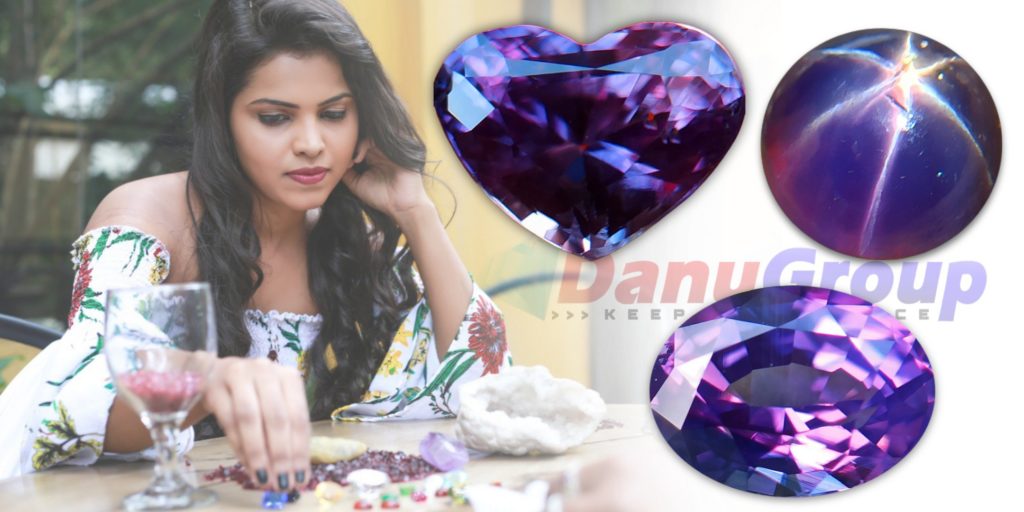 Also, purple sapphire is very popular for women's rings because of its eye-catching purple color. However, many women love the color purple. Also, because sapphire is a precious gem, it is highly recognized in the society for high jewelry.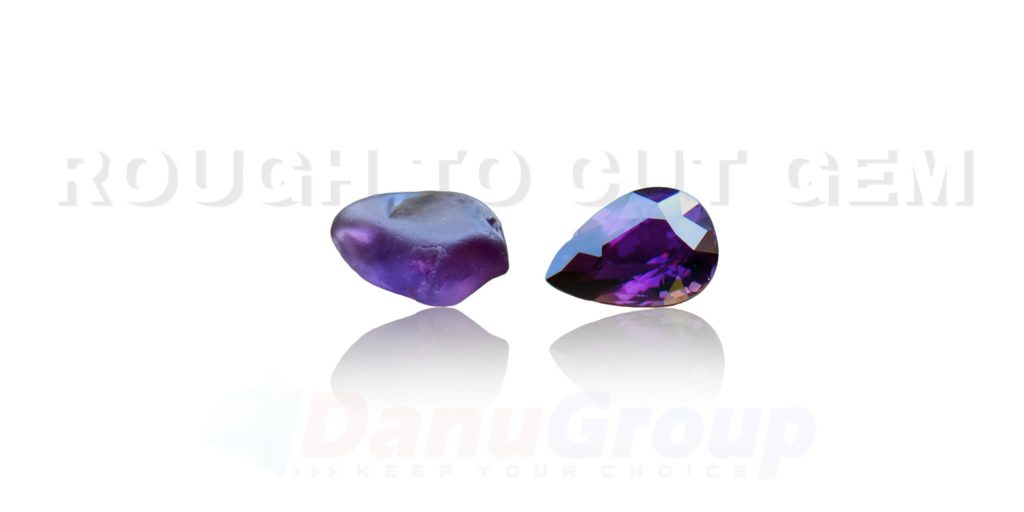 Purple sapphire symbolizes loyalty, love, modesty, spirituality, Calmness, higher mind, intuition, self-mastery. According to astrology, like blue sapphires, purple sapphires are also the gemstones recommended for Saturn. Also, its is suitable for those who have the sign of Virgo. It is believed to be suitable for wearing on the middle finger of the right hand or working hand. People born in September can wear purple sapphire.

Sri Lanka is one of the best sources of producing high-grade purple sapphire. The presence of vanadium or chromium is what gives it its purple color. Purple sapphires are more expensive than green and yellow sapphires and less expensive than blue sapphires.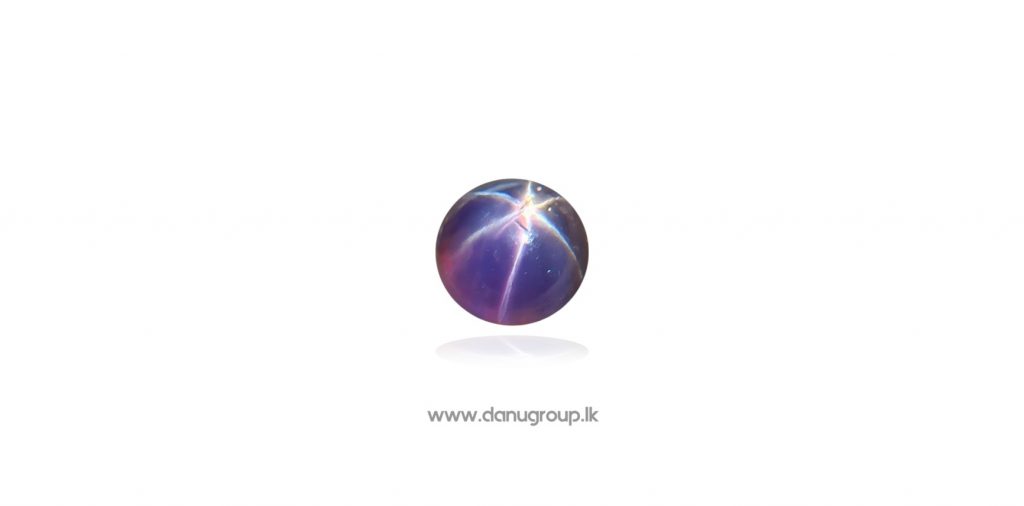 Purple sapphire also can be found with star effect. Star sapphires exhibit a special optical phenomenon called asterism. Asterism is caused by small needle-like inclusions of the mineral rutile Star Sapphire gives a very unique feel when compared with other gemstones. Star Sapphire can be seen as 6 stars and 12 stars. 12-star sapphire is very uncommon. When you see a star sapphire under the light source, the asterism effect of its star movement is very impressive. That's why many people like a star sapphire.