Description
We remove the certificates and other information on the gems we sold to protect the reputation of the customers who resell the gems purchased from us! Because we supply gemstones to our end customers as well as other businesses in the gem industry.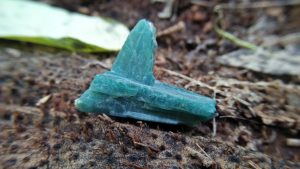 Extremely Rare Gemstone – Natural Grandidierite
Grandidierite is an extremely rare mineral and gem that was first discovered in 1902 in southern Madagascar. Grandidierite is nesosilicates mineral with the chemical formula (Mg, Fe2+)(Al, Fe3+)3(SiO4)(BO3)O2.
It is found colors such as Bluish-green, greenish-blue with 7½ hardness according to the more hardness scale. Grandidierite can be seen Vitreous, Pearly luster stones with 2.98 – 2.99 Specific Gravity. This gemstone was named in honor of French explorer Alfred Grandidier who studied the natural history of Madagascar. He is a French explorer and Naturalist. Grandidierite has very strong dispersion and Visible Pleochroism, It is a Nesosilicates orthorhombic Mineral with Biaxial (-) Optical Properties.
Inside of grandidierite mostly can be seen very perfect cleavages. As an optical properties, it has a 1.583 – 1.639 refractive index.
Grandidierite can be found in India, Germany, Denmark, Malawi, Namibia, India, Norway, and Sri Lanka. Grandidierite's main source is Madagascar.

Grandidierite is a blue gemstone that promotes spiritual awakening, peace, and tranquility and can encourage you to communicate in a calm and clear manner.