Lapis lazuli is a deep blue metamorphic ( arise from the transformation of existing rock types) rock used as a semi-precious stone, a mixture of minerals with lazurite as the main constituent. Lazurite is a tectosilicate mineral with sulfate, sulfur, and chloride.
Lapis lazuli can be found colors such as Blue, or purple, mottled with white calcite and brassy pyrite. As Physical Properties, It has Uneven and Conchoidal fractures and a dull luster. Lapis Lazuli specific gravity is 2.7–2.9 with 5–5.5 hardness according to the Mohs hardness scale. The refractive index is Refractive Index1.500 to 1.670 as optical properties. The variations in composition cause a wide variation in the specific gravity, Refractive index and hardness values.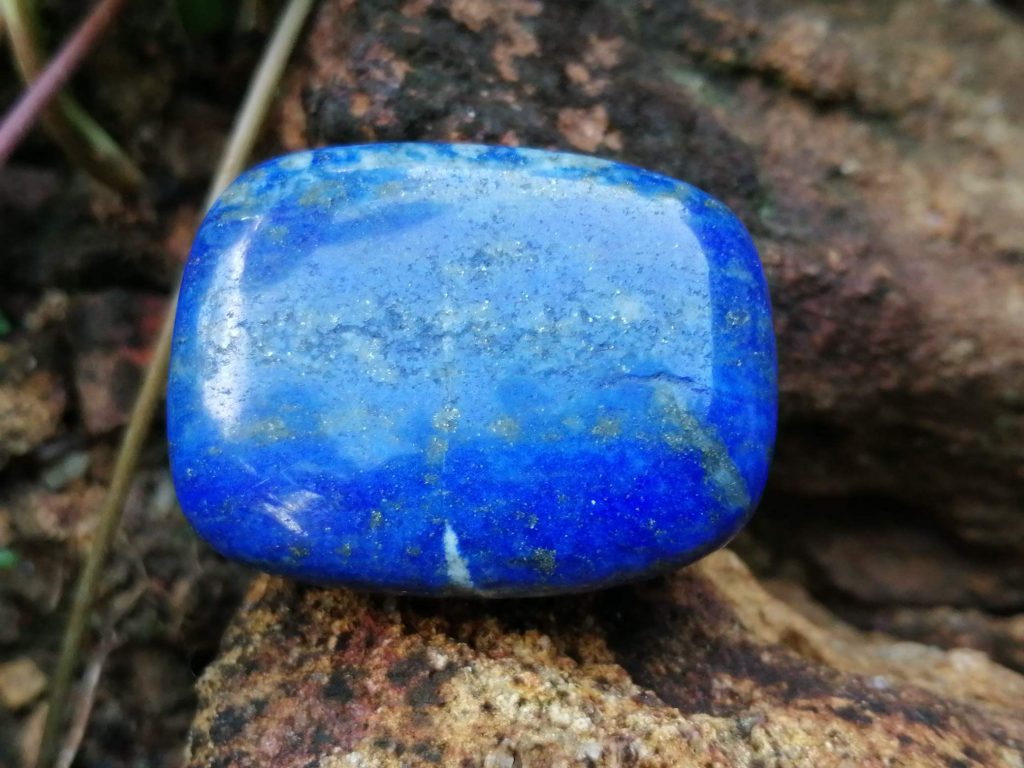 At the end of the Middle Ages, lapis lazuli began to be exported to Europe, where it was ground into a powder and made into ultramarine, the finest and most expensive of all blue pigments. In ancient Egypt, lapis lazuli was a favorite stone for amulets and ornaments such as scarabs. Lapis lazuli is found in Afghanistan, Russia, Chile, Italy, Mongolia, Pakistan, the United States, and Canada. Afghanistan is the major source of lapis lazuli.
Healing properties of Lapis lazuli 💎
Lapis lazuli associates with Throat Chakra and Third Eye Chakra. Lapis Lazuli activates the psychic centers at the Third Eye and balances the energies of the Throat Chakra. Also, Lapis lazuli is the September birthstone. Lapis Lazuli releases stress, bringing peace, harmony, and inner self-knowledge. Lapis Lazuli boosts the immune system, purifies the blood and lowers blood pressure. Lapis is one of the oldest spiritual stones known to man, used by healers, priests and royalty, for power, wisdom and to stimulate psychic abilities and inner vision.